Page Miss Glory
(Avery, 1936)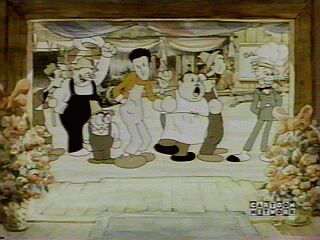 Here's a sequence of pictures from the end of the film. Each is selectable for a larger version. From left to right, these are supposed to be:
Unknown, Melvin Millar, Robert Cannon (short guy), Bob Clampett, Tex Avery, unknown and Chuck Jones.
By the way, they used charicatures similar to some of these a year later in Porky's Hero Agency.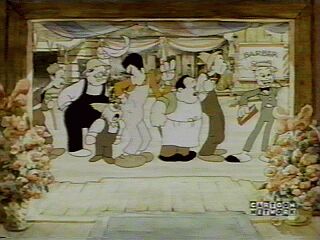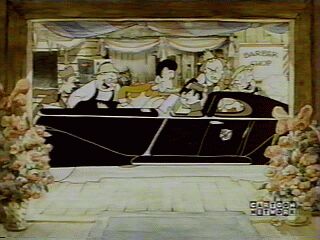 Return to 1931-1936 hidden gag page
&nbsp